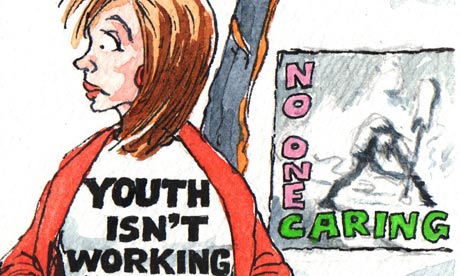 Unemployment isn't working!
People's Voice
     Official unemployment figures for January and February showed tiny improvements, but 1.4 million Canadians are still out of work nearly four years after the economic shock of 2008. Statistics Canada says that 7.2% of the Canadian workforce are jobless and actively seeking employment, down slightly from the rates from 2011; however, this does not account for hundreds of thousands who have dropped out of the workforce, unable to find employment, or many more stuck working a few hours a week in part-time, casual, low-paid, dead-end jobs.
     On the other hand, operating profits at Canadian corporations increased to $71.4 billion for the fourth quarter of 2011, up 9% from the previous quarter, says Statistics Canada. In total, profits for the year 2011 hit $264.8 billion, recovering to almost the historic peak reached during the pre-recession period.